Anyone who has migrated previously understands that the process involves both physical labor and logistical preparation. Making a list of the tasks that require to be completed is the first step in any effective strategy. We've assembled all the greatest moving advice into the one moving checklist you'll ever require making sure you don't forget anything.
How To Prepare For The Move:
Most individuals don't realize how much work goes into preparing the whole relocation. We advise beginning this moving checklist to make sure your relocation is economical and stress-free.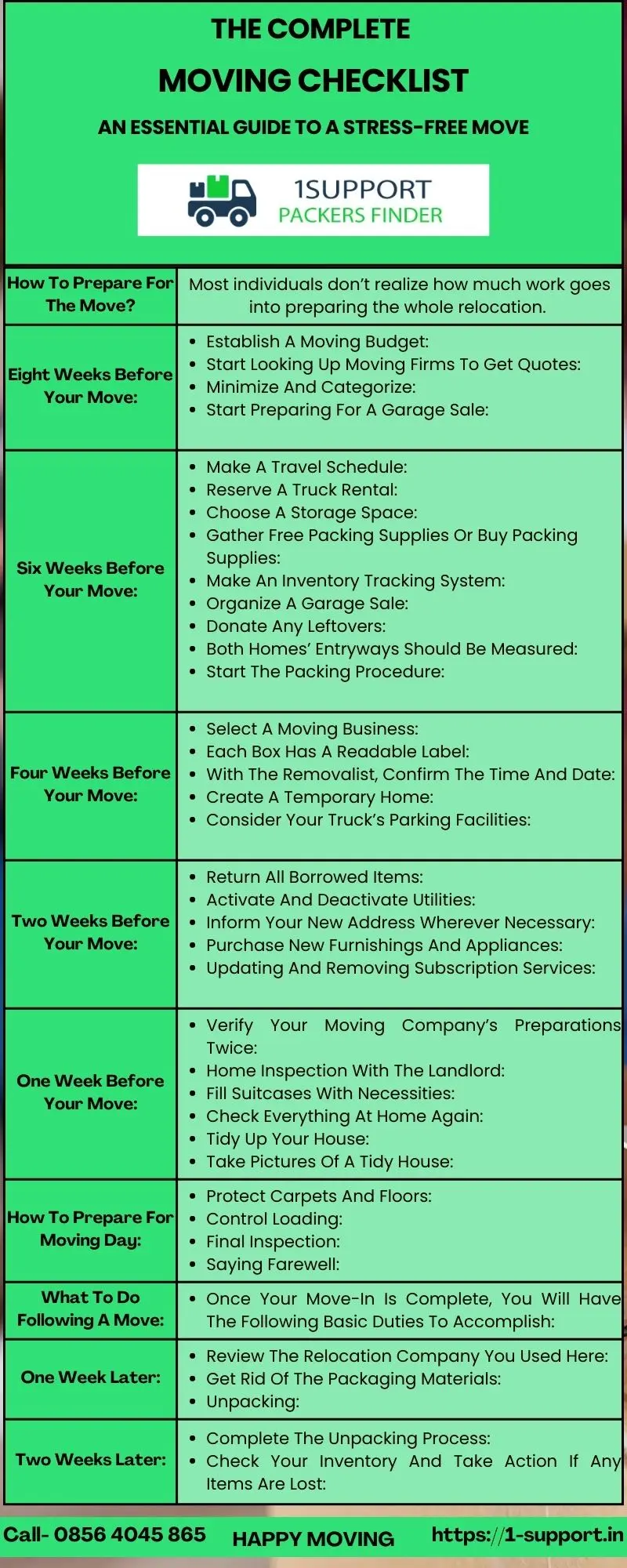 Eight Weeks Before Your Move:
Establish A Moving Budget:
You can select how to organize your move by creating a precise budget. Which duties you may delegate to removalists and which you'll have to complete on your own will depend on how well you've planned your budget.
Start Looking Up Moving Firms To Get Quotes:
Obtain legal estimates from many moving companies. Make sure to verify each move. You must visit the 1Support digital platform to receive a free quote.
Minimize And Categorize:
To determine what you will and won't retain, begin going through your possessions. You mark the things which you are not keeping for recycling, sale, or donation.
Start Preparing For A Garage Sale:
If you live at home, get your garage sale organized right away. By planning early, you'll have enough time to set up signs and place an ad in your community newspaper (which takes around two weeks). Greater customers and more sales result from this. Check out our list of things to leave behind while moving if you're having trouble deciding what to do.
Six Weeks Before Your Move: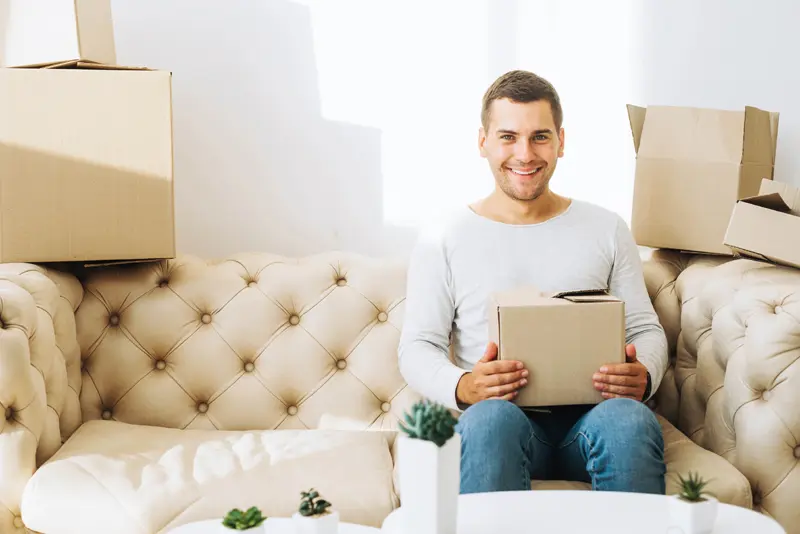 Make A Travel Schedule:
Make travel arrangements if your move is far away to make sure everyone gets where they need to be. Make careful to allow additional time in case something delays you.
Reserve A Truck Rental:
Be sure to reserve your truck rental far in advance if you intend to handle your relocation on your own without hiring a moving service. You can simply make alterations if you reserve a truck in advance.
Choose A Storage Space:
If your move takes place over several days or weeks, you could need a storage facility. Make careful to set this up well in advance so you can load it before moving into your new residence.
Gather Free Packing Supplies Or Buy Packing Supplies:
Most supermarket chains, liquor stores, and shopkeepers have cartons that they never use. To discover if any nearby businesses have boxes, and they're willing to part with them, inquire with them. If they don't, visit a store that sells wrapping supplies and stock up on enough cartons, stretch wrap, wrapping paper, and other packaging supplies.
Make An Inventory Tracking System:
If you haven't already, make sure to incorporate a tracking sheet to maintain track of your possessions into your budget chart. It will be simple to determine where things are and when you know their precise area.
Organize A Garage Sale:
Set out all of your marked-for-sale things on your driveway for onlookers and potential buyers. Be prepared to lower your initial prices to close a deal. The likelihood is that getting something in exchange for these things is preferable to the bother of hauling them to your new house.
Donate Any Leftovers:
You can donate anything from your garage sale that wasn't sold. Many charitable agencies frequently accept anything, even clothing, and furniture.
Both Homes' Entryways Should Be Measured:
Verify that your bulky items will fit through both residences' doors.
Start The Packing Procedure:
Start putting things in storage that you know you won't need for the ensuing 1.5 months.
Four Weeks Before Your Move: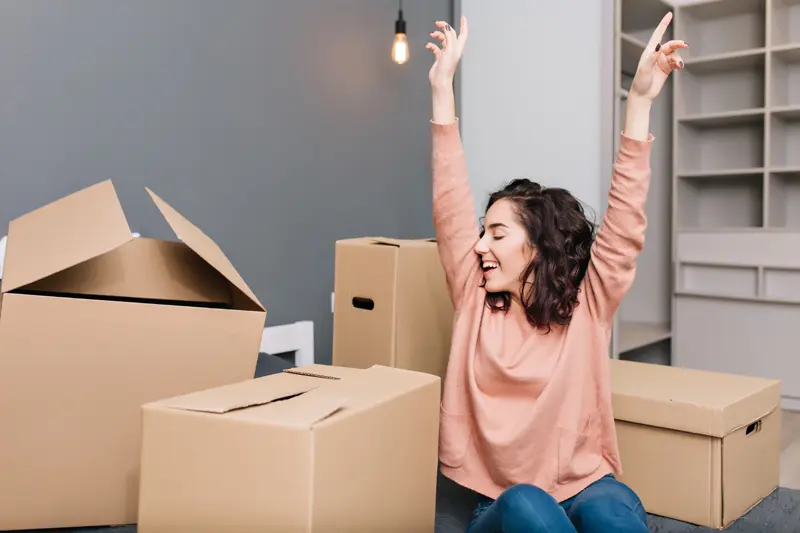 Select A Moving Business:
Keep in mind you have a moving firm booked at least one month before your relocation day after evaluating all your quotations.
Each Box Has A Readable Label:
Make careful to properly mark each box as you begin to load them. On both the box's label and your item control sheet, make sure to list the items in the box.
With The Removalist, Confirm The Time And Date:
Before your relocation, verify specifics with your moving firm a couple of times to iron out any kinks.
Create A Temporary Home:
Keep in mind your temporary housing is reserved whenever you start packing when you have to prepare to relocate.
Consider Your Truck's Parking Facilities:
For extensive haul distances, the majority of movers demand an extra price. Long-term time and financial savings come from choosing a moving truck parking spot close by.
Two Weeks Before Your Move:
Return All Borrowed Items:
Nobody wants to commit theft unintentionally. Watch for any objects you may have borrowed as you pack, and set a reminder to give them back to their rightful owners.
Activate And Deactivate Utilities:
Start setting up your new home's gas, broadband, cable, and water services. Set a date for turning off the utilities at your former house as well. By doing this beforehand, you'll avoid getting hit with any unforeseen utility bills for a home you no longer live in.
Inform Your New Address Wherever Necessary:
Gifts for a new home may be requested from friends and family. Be careful to let your neighbors know your new address as well, so they can pass any goods that arrive at your old house.
Purchase New Furnishings And Appliances:
Order these products so that they will arrive either on the day of the relocation or shortly afterward. Moving furniture and appliances around a mostly empty house is much simpler.
Updating And Removing Subscription Services:
It's a good idea to cancel subscriptions you never use right now and update your payment card information for the ones you do.
One Week Before Your Move:
Verify Your Moving Company's Preparations Twice:
Your moving company should be contacted one last time to confirm everything.
Home Inspection With The Landlord:
Together with your landlord, go through your crowded home to make sure everything is functional.
Fill Suitcases With Necessities:
Ensure that you have your identification, prescriptions, and clothing on you. Having something to keep you entertained in case of delays is also a wonderful idea.
Check Everything At Home Again:
To soothe your anxiety before you leave, perform one last walkthrough.
Tidy Up Your House:
Keep in mind your previous house is spotless for the landlord or any potential tenants.
Take Pictures Of A Tidy House:
Keep pictures of the vacant house on hand as evidence that all checks were finished, and the house was in good condition when you departed.
How To Prepare For Moving Day: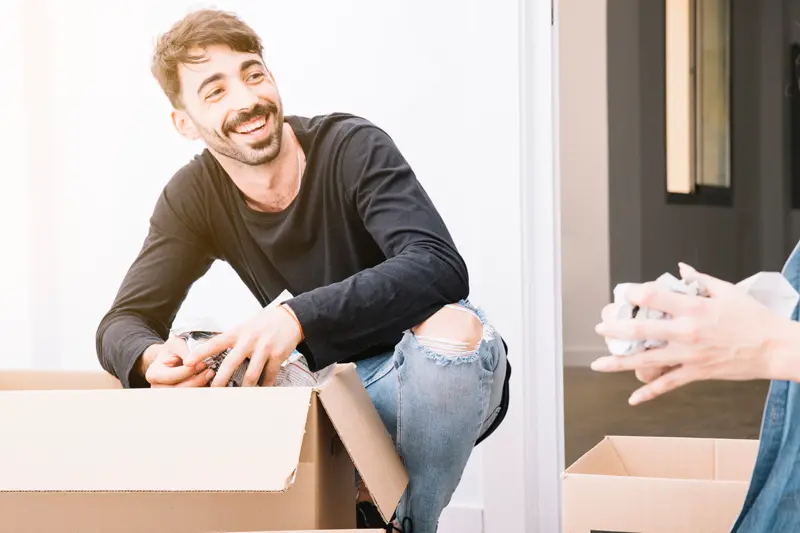 the point at which all of your preparations are finally put into practice. Your relocation day will go off without a problem if you've carefully organized and completed the moving checklist. However, just because you have everything prepared for the big day doesn't mean your work is finished. What's left for you to do during the actual move is listed below:
Protect Carpets And Floors:
Whenever the movers begin bringing boxes and furnishings into and out of your residences, lay down plastic floor covers.
Control Loading:
Tell the removalists where you want the boxes to be put in the truck and whether any of the boxes possess delicate items.
Final Inspection:
Make a thorough scan of the abandoned home to make sure you didn't forget anything.
Saying Farewell:
As you stroll about the house, talk about your pleasant recollections of living there. This is crucial if you have young kids that require closure.
What To Do Following A Move:
It's a moment to begin unwrapping now that you have finished relocating all of your belongings! Like anything else, you may organize your unpacking procedure to reduce stress and save time. Aside from making sure everything in the house is in running condition, your first few weeks are the ideal time to connect with people and explore the neighborhood.
Once Your Move-In Is Complete, You Will Have The Following Basic Duties To Accomplish: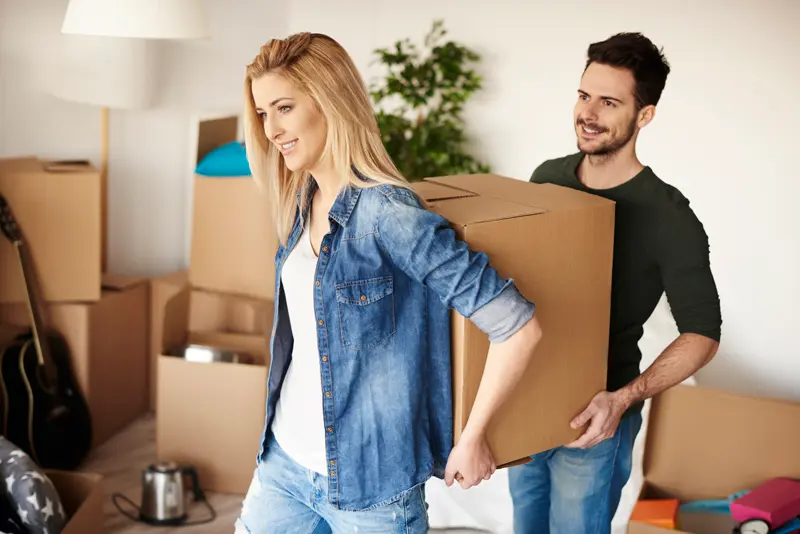 One Week Later:
Review The Relocation Company You Used Here:
The majority of moving businesses closely monitor their online reviews. A thorough review can demonstrate how much you valued the business or assist it in enhancing its offerings for the following client.
Get Rid Of The Packaging Materials:
Check to see if anyone you know needs packing supplies or is relocating.
Unpacking:
Within the initial two weeks after moving in, the majority of the unpacking will occur. To keep track of everything, make sure to frequently update your inventory sheet.
Two Weeks Later:
Complete The Unpacking Process:
Try to finish unpacking most of your home within two weeks to avoid having the feeling that the boxes have become part of the decor.
Check Your Inventory And Take Action If Any Items Are Lost:
Once your inventory list is ready, look up the most recent time you saw any missing things to see if you can find them.
Good luck! You've successfully relocated. It's time to relax, buy a novel, watch the newest episode of your favorite TV show, or just take in the beauty of your brand-new house.