The construction of a home comes from hopes and wishes even though it may be made of bricks and beams. More than only the physical structure, interior design, fixtures, and setting, our homes are much more. They serve as our last resort and remain by our side through all of life's ups and downs. The brick-by-brick construction of a house is a laborious undertaking that requires significant financial and emotional effort.

However, since this investment only requires a single time commitment, the majority of us are happy to do it. But like with any lengthy commitment, taking care of the house is essential. This fostering action is referred to as renovation in the building and housing sectors.
Why Should Your House Be Renovated?
Trendy Designs And Convenience:
The design of your home never goes out of style. Your home is meant to be the most pleasant address for you and your most valued asset, regardless of its age, serving as your continuous shelter in all weather conditions. Your home's appeal grows with each passing year. However, a house's attractiveness is not its only asset. One of the most important components of a fulfilled existence is the convenience of living with current facilities. As technology develops, house amenities such as bathroom fixtures and home gadgets are updated.
Should you be denied access to these advantages just because your home predates these innovations? The solution to blending tradition and modernity is renovation. So you might still have enormous French windows with an AC placed next to them or glazed marble flooring with trendy ombre-colored walls! Your home becomes more current and your daily life more comfortable when you update your style. The only way to do this is through refurbishment. The simplest and least expensive approach to improve your living is via renovation.
Safety Factors:
The majority of modern homes feature amazing safety features that previous buildings might not have had. But one component of life that should never be neglected is safety. Therefore, house renovation is not only appealing but also obligatory when it comes to fixing outdated wiring connections or adding additional security systems.
Higher Resale Value:

One of the most successful investments a person can make in their lifetime is real estate. Selling your home becomes your best alternative if, for whatever reason, you are unable to live there or would prefer to cash in on the property's value to supplement your income. Before listing their homes for sale, however, homeowners should keep a few important factors in mind. This consists of installing the newest fixtures, fixing any outdated facilities, and giving your home a general facelift for a more modern appearance.
This will undoubtedly draw more customers and result in a better deal for you. Nobody wishes their renters or buyers to accuse them of wasting their money by purchasing a home in poor condition. Your investment in renovations is probably going to generate a higher return on your money than if you had chosen to sell your house without making the required improvements.

Home Renovation Procedures:
Now that we are aware of the benefits of investing in house renovations, let's examine what the renovation procedure entails. The projected duration, total budget, and design concepts are the three main determinants of the size and type of restoration. These variables frequently determine the general length of time needed to finish the renovation work, which has a direct impact on the entire renovation cost.
Both interior and exterior home renovations are possible, and each will affect how long they take and how much money they require altogether. The most frequent types of renovations are home additions and refurbishments of existing structures. Both of these methods begin with a thorough analysis of the floor plan and consultation with an expert to determine the fundamental requirements for carrying out the intended refurbishment.
Before beginning work on an extension, specific approval and licenses must be obtained from the appropriate local authorities. On the other hand, such permission is essential for interior remodeling or repairs. After the completion of preliminary documentation, the homeowner and designer should meet down and decide on the exact designs and materials. The on-site renovation work starts once both parties have approved the renovation plan.
A Home Renovation Checklist:
We have divided down the entire expenditures and requirements of the house renovation, it is no longer a surprise to us that doing so can be a labor-intensive process. It also requires a substantial financial investment. But when properly prepared and carried out, a home renovation's outcome may be extremely satisfying. To get the most out of your makeover, it is advisable that homeowners never leave everything up to the architects and instead always have a checklist on hand.
First, prepare your remodeling, including having a clear vision of the final style you want, making an informed decision about your budget, and choosing the best contractor. Second, before making a decision, carefully consider your choices in terms of a contractor, the usage of materials, etc. Finally, get ready for the turmoil that will result from the renovations, make backup plans, and secure all valuables so that you can arrange everything with ease once the completion of job.
What Kind Of Budget Do You Have?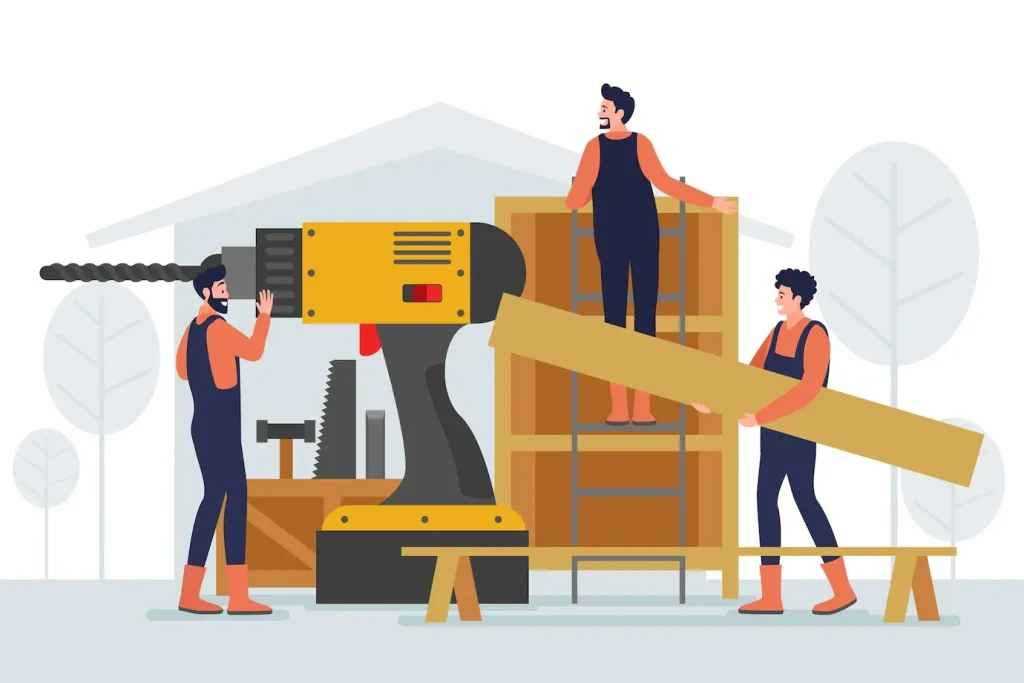 Some individuals have enough savings to cover the cost of their home renovation up front, but others will need to take loans to reach their restoration goals. Several items on the market are suitable for this reason if you are considering financing your home improvement.
However, if you do, keep in mind that you will have to spend interest on the loan. Whenever you make the purchase, talk to somebody at the banking institution to get an idea of how much you will need.
Include Hidden Expenditures For Home Renovations:
The front of your property might seem classic, but there might be some problems lurking inside. One of the main causes of renovation expenditures going beyond your original estimate is concealed defects in the house.
Consider setting aside 10–20 percent of your overall agreed budget for unforeseen costs to handle situations like this one since they frequently happen. The likelihood of a renovation project staying inside the price estimate is always low.
Obtain Remodeling Bids From Several Contractors:
Keep in mind to include those fees in your renovation budget if you intend to use a contractor. It is a well-known reality that some contractors will give you a quote depending on what they believe you want to be done, and having your job done according to their specifications is almost always going to cost more. Be clear about what you want to be done, down to the materials you'd like to get and the colors you prefer, before requesting estimates from several contractors. The expert will give you a more accurate quote based on more details you provide. Well, do if your funding is on the lesser side. If it's greater than average, think about reducing it a little.
Maintain A Unique House Renovation Strategy:
You might find it fascinating to stray from the initial plan and make some last-minute adjustments to include the newest design trend as the renovation process progress. The anticipated cost will be affected by each change that you make to your plan, so keep that in mind. You should follow the original plan as closely as you can.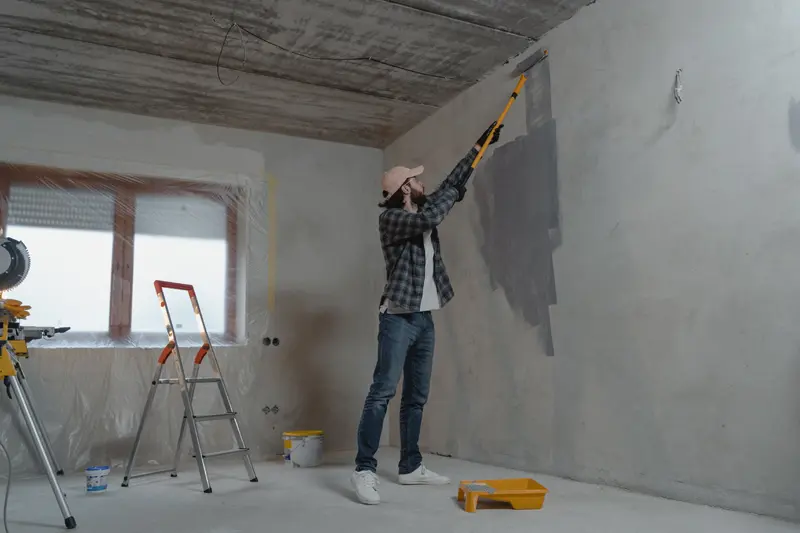 The Cost Of A Complete Home Renovation:
Build A More Functional Kitchen:
The size of the kitchen affects how much storage is available.
Size:
An architectural beauty of more than 350 square feet and 2000 square inches.
Size:
151-350 square feet, 1700 square inches of exposure.
Size:
Footpath of less than 150 square feet, 1400 square inches.
Cost:
From 50000 to 2 lakh rupees (for a kitchen that is 150 square feet).
Simply calculate the cupboard size by the depth and quantity of the racks or drawers in the cupboard to determine the front of the closets.
Increase Storage Capacity:
Options:
Integrated Storage:
50 rupees per square foot.
Adaptable Furnishings:
Your budget will determine this.
Minimum Storage Area:
According to your needs, this can range from 6 to 10 percent of the carpeted space in your home.
Cost:
From 0 to roughly 50 rupees per square foot.
Make The New Space:
Options:
In larger rooms, add dividers and hide open areas like balconies.
Cost:
Depending on the finish, prices per square foot range from Rs 400 to 750.
Best Choice:
By doing this, a two-bedroom apartment can become a three-bedroom one.
Depending on your needs, you can calculate the cost of complete house remodeling.
Making a home renovation plan that stays within your budget can be challenging, whether you're remodeling the bathroom or the kitchen. To plan and set a budget for house renovations, you must have some astute advice ready. An enormous task is home renovation. Although the process is difficult, the outcomes could be well worth it. Setting a budget for these upgrades is more crucial than creating a wishlist of the essential adjustments. If you don't properly plan your renovation budget, the procedure could get much more unpleasant. As a result, you should budget appropriately for your home's renovation.